Detecting compromised personal or business information sooner, no matter where it occurs.
CyberAgent is our proprietary technology that proactively detects stolen credentials, personally identifiable information (PII) and compromised confidential data online. CyberAgent is the only identity and fraud monitoring solution designed for proactive cyber detection on an international level – breaking language barriers and detecting identity theft, personal data related fraud risks and business cyber threats across the globe. At any point in time, our CyberAgent technology monitors thousands of websites and millions of data points, to identify consumer and business data being traded, exchanged or disclosed online. This information is gathered in real-time, giving both consumers and businesses the opportunity to react quickly and take the necessary steps to protect themselves.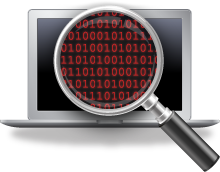 Ready to talk? Contact us today.